What is Shot Peening? | A Comprehensive Run Down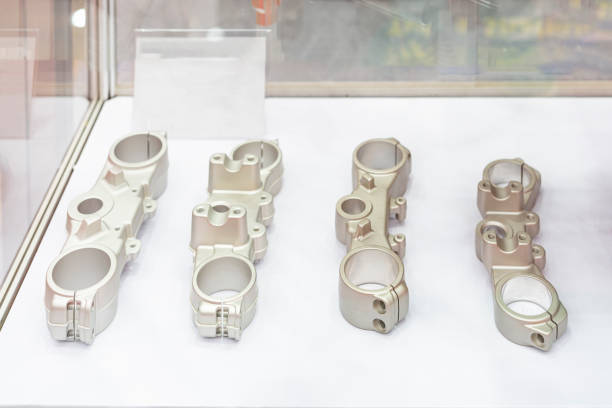 If you work in and around metals, or are new to the industry, you may find yourself asking: What is shot peening? It is a cold work process that is used to finish metal parts in order to prevent fatigue and extend the part's life. This process works by using a small spherical shot to bombard the part's surface in order to finish it. This involves using compressive stress that is induced into the exposed layers of the metal part through impingement to improve fatigue life.
While shot peening may sound complicated at first, the process itself is actually quite simple. For that reason, these services are the most common mechanical method used to treat surfaces. This process has become standard as a way to mitigate remedy in most cases for deburring and polishing, as well as heat treatment of high fatigue components.
Now that this unique process has been defined, it's important to understand the multitude of considerations that factor into this process.
Factors that Affect Shot Peening
In order for metal workers to properly perform shot peening services, operating guidelines need to be followed. You need to use the right equipment, media, and process parameters to have a safe and successful process.
Other factors that affect these specific services include:
PSI
Shot size and hardness
Blast pattern
Workpiece geometry
Material type
And so much more! It's important to connect with the right team of experts for this process, as there is little room for error. You want your parts to be finished to precision for the best possible performance.

The Benefits of Shot Peening Services
As mentioned, shot peening services are among the most common types of finishing services because they improve material fatigue resistance. That is because they expose the metal to repeated cycles of stress, therefore strengthening it with every step.
In addition, this unique process also helps to increase resistance to cavitation erosion as well as hydrogen assisted cracking. This process can also prevent galling by providing lubricant retention. Even if these are issues you have not considered, metal parts are often exposed to some of the most demanding applications. A process like shot peening ensures that those problems don't arise out of the blue, and if they do, your metal part is well protected.
In addition to its prevention tactics, shot peening also elevates metal parts. These services enable lighter metal design, improve surface finish and aesthetics, mask and close porosity, and much more. There is a reason so many suppliers and metal parts rely on shot peening for the finishing touches. Common parts used during this process include:
Connecting rods
Bolts
Wheels
Turbine parts
Aircraft wings
Gears
Finding Shot Peening Services Today
Now that you know "What is shot peening?" the next step is to find shot peeing services for your team. As mentioned, this is an extremely precise process affected by dozens of factors, so look for a metal working team with experience in shot peening. That way, you can trust that they have been around metals and worked with this process, and that they understand what it takes to finish metal parts as accurately as possible.
In addition, look for certifications related to shot peening services. There are a number of accredited institutions, such as the Society of Automotive Engineers (SAE), that administer certifications, awards, and accolades to top shot peening services. Inquire about these additional qualifications when making your decision.
Before you know it, you will be able to utilize this process to create strong, resistant, and long lasting metal parts.