Find Success in the Laundry Industry with this Commercial Laundry Equipment
Whether you are just breaking into the commercial laundry industry, or you are familiar with the work, having the right commercial laundry equipment is essential to any successful operation. When it comes to buying equipment for commercial laundry, you need to look for solutions that are reliable, work fast, and don't constantly break down. Customers want commercial laundry equipment that gets the job done on time. It's really that simple!
But what if you don't know much about the laundry industry? And, with so many equipment sellers in the market, how do you know what's right for you? Let's dive into the commercial laundry equipment you need to successfully run your business.
Milnor Washer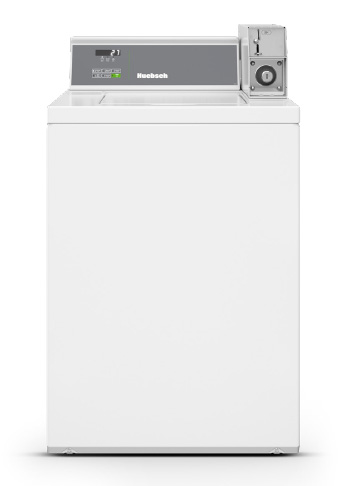 Obviously the washer is one of the most essential parts of a commercial laundry business. However, the type of washer that you choose significantly impacts your operations. If a washer is too slow, or is prone to needing parts replaced, you'll waste valuable time and resources. These are costs that accrue over time and can seriously affect your business development.
A Milnor washer is a top piece of commercial laundry equipment that is built with the customer in mind. Milnor washers have a one-pocket cylinder design, and the cylinder is built with tall lifting ribs that yield greater wash and rinse quality. In addition, the Milnor washer is a piece of commercial laundry equipment built to save energy and reduce costs. The washer's "Rinsave" design uses less water to get more loads done, and can save up to two rinses per load and fill/ rinse time. If you want a top piece of commercial laundry equipment to optimize your facility, the Milnor washer is a smart purchase.
Milnor Dryer
The Milnor dryer works in tandem with the washer to create a fast and cost-efficient laundry process. Milnor dryers feature automatic eco-options, which ensures that the dryer is using the least amount of energy possible to perform at the highest level. As with the Milnor washer, this piece of commercial laundry equipment will allow your facility to expand and grow because it performs optimally every time.
Chicago Dryer
In addition to Milnor equipment, the Chicago dryer is a top choice for commercial laundry equipment. Chicago dryer systems are known in the business for their ironers and folders that work fast and precisely to get the job done. Chicago dryers, ironers, and folders are used in the hospitality and healthcare industries often, because employees know they can count on these machines. Chicago has engineered commercial laundry equipment for more than 100 years, which means you can count on this brand to supply your laundry facility with top equipment.
Milnor Tunnel Systems
A Milnor tunnel system can include a number of different pieces and parts that complete the washing or drying process. Milnor systems include PBW, PulseFlow, and CBW. These systems are ideal commercial laundry equipment because they are cost effective, and they will allow you to see the amount of manual labor you need to run your facility as efficiently as possible.
For commercial laundry equipment that optimizes your washing and drying processes, consider a Milnor tunnel system.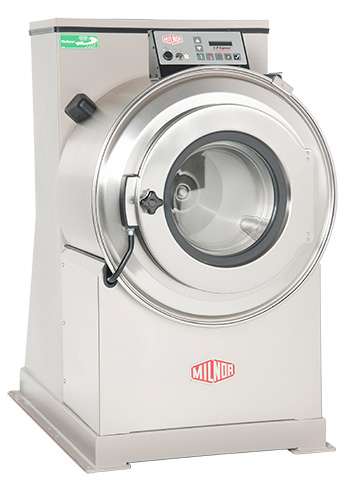 Find Commercial Laundry Equipment Today
Now that you have an idea of the types of commercial laundry equipment you need to be successful in the business, you can move forward with planning and purchasing. Remember that the most important thing to consider is equipment that is designed for efficiency. You want to ensure your employees have the equipment they need to be successful in the job without wasting time and resources.
Get started with your laundry facility and purchase commercial laundry equipment today.