Thinking About Purchasing a Plastic Granulator?
A plastic granulator is a popular piece of equipment used in the plastics industry to break down plastic materials for recycling. Purchasing a used plastic granulator is a great way to reduce your carbon footprint by repurposing excess plastic materials rather than disposing of them. In fact, extra plastic waste in your facility can create a more harmful working environment over time. To keep your facility healthy and free of waste, a plastic granulator is a great purchase.
Before you compare options, it's important to understand how this machine works. That way, you'll be fully prepared to add a plastic granulator to your facility.
The Granulating Process | Plastic
If you've shopped around for a plastic granulator, you've probably come across terms like "grinding" and "shredding." It's important to understand the difference between these processes, as they are all widely used in the plastics industry. If you buy a shredder when you really need a used plastic granulator, you could cost your company thousands of dollars.
Shredding is the process of taking large components and shredding them down to random, smaller pieces. Shredders can be used in a multitude of applications. They can reduce plastics for washing, they can reduce products down for hauling them off to landfill, or they can prepare a product for a different application. Sound similar to granulating?
This piece of plastic equipment works like shredders in that they take large components and make them smaller. However, granulators can make much smaller pieces due to their open rotor design. An open rotor means that there is more air space for product cooling, which allows for easier processing of lighter materials. In the case of a shredder or grinder, lighter materials may not fare well.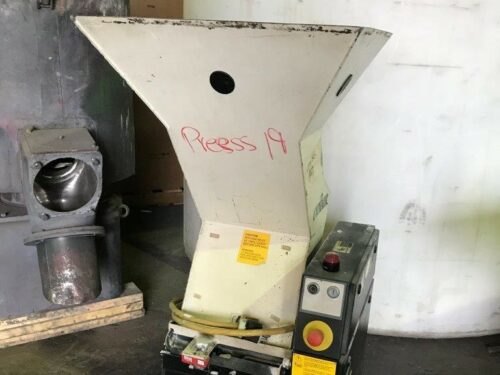 A used plastic granulator is often used after plastic materials have already been reduced in size. The open rotor allows for further reduction, which gives you more flexibility in breaking down plastics. A plastic bottle, for example, can be better broken down using a granulator as opposed to a grinder or shredder. Keep this in mind when shopping around!
Find the Right Plastic Granulator For You
If you've determined that a plastic granulator is the right purchase for you, the next step is to find the perfect machine. There's a few main factors to keep in mind during your search:
Budget
Material type
Frequency of use
Final product
Budgetary concerns are often the deciding factor in purchasing a new or used granulator. If you have a specific brand or design in mind, then you may opt for a new plastic granulator. Keep in mind, however, that a used granulator can function just as well. If you find a reputable seller, you could get equipment that works as good as new.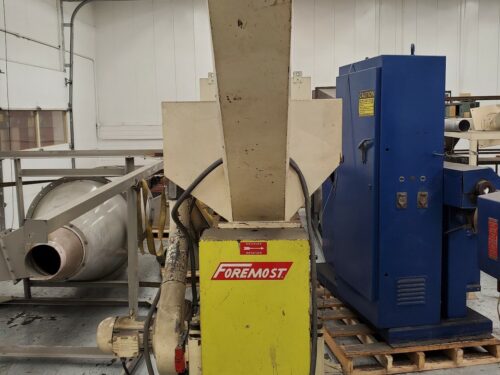 Material type, frequency of use, and the desired final product are also essential to establish before purchasing a used plastic granulator. As mentioned, finer, thinner materials work better with this type of granulator. Also, consider your final application before you make a decision. If you don't need materials broken down into extremely small pieces, a shredder might get the job done. Talk to a plastics equipment professional if you have specific application questions.
Purchase Yours Today
Now that you understand the basics of how a plastic granulator works, you are one step closer to making a purchase. Keep your final goals in mind, and talk to a plastics equipment specialist for points of clarification. If you do your research and understand how a plastic granulator works, you'll have little trouble adding the perfect piece of equipment to your inventory.