Here's How Managed IT Services will Impact Your Business
Managed IT services are when a company outsources IT management needs to a reliable provider. If you utilize the work of managed IT service providers, you can relieve the stress on your employees to figure out IT and security issues on their own. Instead, the responsibility falls on professionals in the field of IT services, and your company can spend your time and resources elsewhere..
Some companies are hesitant to hire providers of managed IT service due to factors like cost and security. It's daunting to hand over all of your security and technological responsibilities to another company. But when you find the right managed IT service providers, you'll find that these professionals become extensions of your company.
Still not convinced? Let's review some of the benefits of managed IT services.
#1 High Return on Investment
Managed IT services provide a competitive return on investment, which makes this a smart business decision. This is especially true if you run a small to midsize business where every dollar counts. When you find providers of managed IT service for the right price, you'll no longer spend time and resources troubleshooting IT problems yourself. Instead, you can leave that to the professionals.
Even if you don't frequently encounter IT problems, having managed IT services in case of emergency is a smart move. You never know when your computer system is going to fail, or an internal or external threat will strike. Save yourself the time and money spent trying to troubleshoot in emergencies, and have managed IT service providers on call just in case.
#2 Easy Integration | Managed IT Services
Another benefit of managed IT services is that you centralize all of your company's hardware, software, processes, and technology. It's difficult to keep track of multiple computers, not to mention office phones, passwords, and more. Managed IT services will centralize all of this information to make it easier for you to keep track of updates and infrastructure.
Having provides who manage IT services who centralize your technology also means there's a minimized risk of losing track of something, or potentially opening your business up to threats. Plus, professional managed IT services will ensure your hardware is always up to date and will maintain the most recent safety practices. The world of information technology is constantly changing, so having experts that understand that and can keep up with current trends is invaluable.
#3 Peace of Mind
The peace of mind you'll get from investing in managed IT services is almost unmatched. If you're a business owner then you understand the demands of leadership, and how taxing it can be to keep track of everything. Managed IT services provide some relief from that constant cycle of dependability.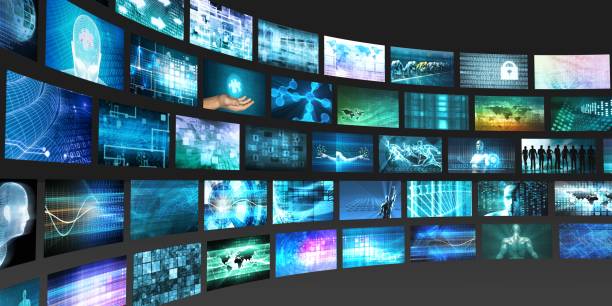 Not only do providers who manage IT services respond in an emergency, but they are there when everything is running smoothly, too. Backups and security checks should be part of your regular checklist, but without the extra time and resources, these can slip through the cracks. Managed IT services give you that peace of mind, so you know that your systems are up to date. You can also rest assured that your databases are regularly updated and back up, so your most sensitive information is kept in the right spot.
You can also rely on managed IT service providers for tasks like server management and phone security — tasks that a business owner and employees shouldn't have to stress about. With managed IT services, you won't. Look for companies with the means to accommodate your needs and budget, and find the best managed IT providers today.