Plastic Machining
Plastic machining is a process of forming and shaping a product by removing layers of material. Machining plastic is popular due to three key factors: the cost, the ease to alter plastic, and the wide range of material combined with their properties.
5 Factors to Weigh to Find the Right Plastic Parts Manufacturer
Before finding the right manufacturer to machine the plastic parts you will need, check out these factors that should factor into your decision making process.
Processes
There are 3 common processes within plastic machining: turning, drilling, and milling. Turning is the process in which the material is rotated, while at the same time a workpiece removes material until the ideal form is achieved. Drilling works by placing the material into a fixed position, while a drill tool is rotated into the piece. Milling occurs when the material is fixed to a sliding table and a spindle that is equipped with cutting tools and is raised and lowered.
Different Materials
Flexibility of material that a plastic machine shop can work with is a crucial factor. Whether it is Delrin for CNC, Polyamide for injection molding, or Nomex for stamping, having versatility in workable materials opens many possibilities for what your plastic product can be.
Custom Machining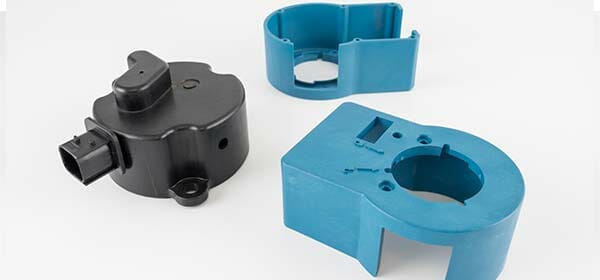 The ability to create the exact piece that is in your head is the most desirable outcome. Not all plastic machining shops have the ability to create the custom piece that you desire, so in the early stages of looking for the right company to work with, view their portfolio to see their project style.
Quality
To ensure top quality products, finding the right plastic parts manufacturer includes the care of their own equipment. Stiff quality inspections on machining equipment is a vital aspect of sustaining high quality products.
There are a few ways to determine quality in a plastic company and the products they can produce. Find if a machining company meets or exceeds the set industry standards. Reviews and recommendations from your peers should be taken into account.
Services
Plastic machine shops also have other available services beyond the 3 common plastic machining processes. Injection molding, CNC machining, and plastic die cutting are other services that are available from plastic manufacturers.
Injection Molding is a way to get molded products by using molten plastic materials and quickly cooling them, so they solidify.
CNC machining, or Computer Numerical Control machining, is a process where programmed computer software determines the movement of machinery. The process makes complex machinery, like lathes, easier to control.
Plastic die cutting involves using a custom die to cut specific shapes out of plastic sheets. Die cutting is an affordable method in comparison to other plastic cutting methods.
Plastic Machine Shops
Excellent plastic machine shops take the latest trends in plastic machining and the technology and adapt to those changes. You should  have the ability to work closely with the machining company you choose throughout the entire process of creating a prototype, from production, to problem solving, to finishing the product.
You should have a viable long term partnership that you can trust and rely upon. A perk of having a long term partnership with a plastic company is the protection against market volatility. The reliable plastic machining company that you need should offer an efficient production process, so you can keep business moving with your new plastic parts.