What are the Benefits of Cast Iron Pavement Lights?
Cast iron pavement lights are a modern design feature inspired by the early use of vault lights in sidewalks from 1860 through the 1930s. Traditionally, these concrete pavement lights were used in vaulted sidewalks as a way to utilize natural light in the space below.
How exactly do vault lights work
? These lights essentially create a shape for glass prisms to be inserted so that they can diffuse and spread light to a broader area. This is a great way to use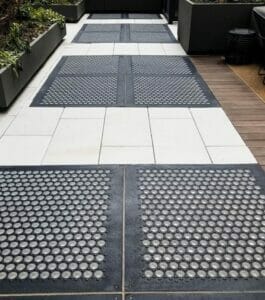 natural resources as opposed to getting light via electricity or gas. Although the practical need for these type of lights today may not exist as much, there is a demand for pavement cast iron lights for aesthetic purposes. This historical design feature has seen a resurgence due to its versatility, longevity, and sustainability.
Cast Iron Pavement Lights | Features and Benefits
If you've been shopping around for lights, cast iron pavement lights may be the solution for you. This form of vault light uses cast iron panels and glass prisms to illuminate spaces such as sidewalks, stair traders, risers, bridges, and more. Cast iron pavement lights are beneficial for several reasons. For one, these type of lights come in custom finish options which gives you the chance to pick a color that suits your style. Depending on the manufacturer, you'll have plenty of colors to choose from. In addition, pavement lights made of cast iron are also finished with an anti-slip surface, so you don't need to worry about tripping or falling. Cast iron pavement lights are a great modern choice for vault lights because they are engineered to meet today's structural loading requirements, not those of the early 1900s. That means you can trust that these type of pavement lights will be able to support the weight and stress of your application, whether that's stairs, walkways, or something else.
What About Concrete Pavement Lights?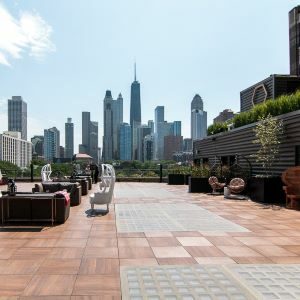 In addition to cast iron pavement lights, concrete pavement lights are another type of modern application for vault lights. Like the cast iron version, these lights secure glass prisms in a robust concrete shape. You may have heard concrete pavement lights referred to as Luxcrete pavement lights, which is a type of concrete option. Pavement lights made of concrete are beneficial because, like cast iron, they are engineered to meet modern weight requirements. That means that your pavement lights made of Luxcrete concrete will provide a durable surface that really lasts. Concrete is different in traditional applications when compared to cast iron. Unlike cast iron, concrete is used in building foundations as a base material due to its strength and performance. That makes concrete a great choice for vault lights, because it's known to be reliable. Depending on the manufacturer you choose for concrete pavement lights, you should be able to choose a specific glaze and/or color option. This is a great way to customize your lights. You may also be able to choose the shape of the glass prisms, whether you want the historical square or a modern circular look. With the right Luxcrete pavement lights manufacturer, you'll end up with a distinct and long-lasting product.
Find a Vault Lights Manufacturer Today
Now that you understand the benefits and applications of both kinds of pavement lights, you can begin your search for the ideal manufacturer. Keep in mind your budget, vision, and any customization you'll want. If you determine these factors beforehand, you'll have a better time finding the right vault lights manufacturer. Before you know it, you'll have cast iron pavement lights installed and ready to go!